Latest News
03/29/2015 :: 04:16 PM
Chicago Zombie Pub Crawl, May 2!
The 8th Annual Chicago Zombie Pub Crawl shambles its way into Andersonville on May 2nd, this year featuring more fetid fun and undead activities than ever, including a makeup & costume contest, zombie scavenger hunt, Walking Dead trivia contest and more! For full information and to get tickets, visit
http://www.chicagozombiepubcrawl.com/
!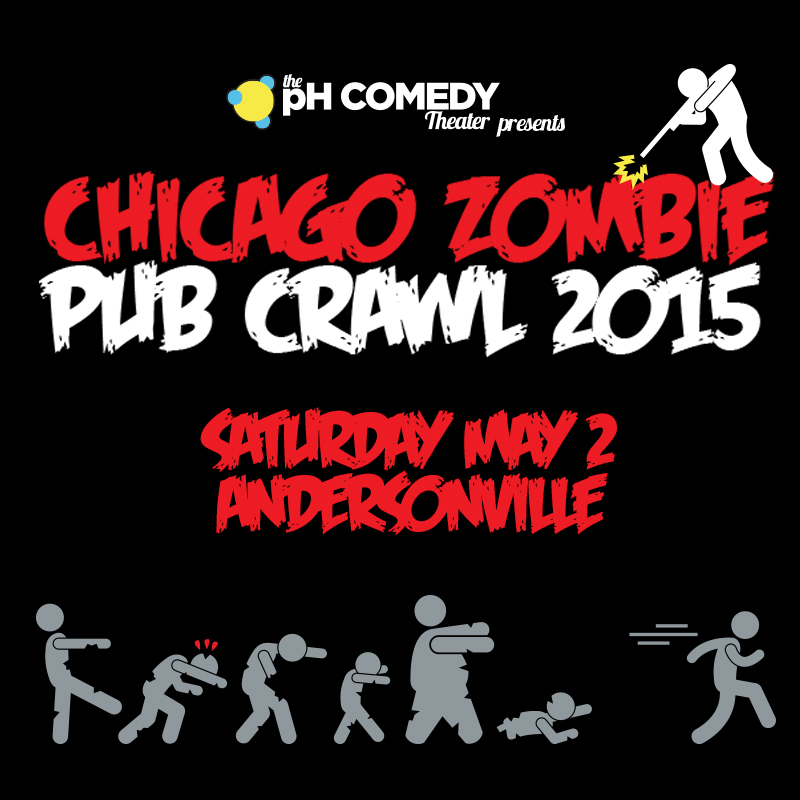 03/04/2015 :: 01:23 PM
Get Ready to COME ON DOWN to the FINAL Edition of The Price Is Fright!
Get your tickets and get ready to COME ON DOWN at the FINAL edition of
The Price Is Fright
at TransWorld's
Halloween & Attractions Show
, March 19-22, 2015 in St. Louis - visit
http://www.thepriceisfright.com
for details and
http://www.haashow.com
for tickets (must be a registered attendee)!
11/10/2014 :: 09:12 AM
Days of the Living Dead Season 5, Episode 9: Feed the Beast
It's closing night at Statesville Haunted Prison and the Zombie Army reflects on this year's trials, tribulations and triumphs. Subscribe:
http://bit.ly/1nb9ft8
Help Kickstart Days of the Living Dead
HERE
!
11/01/2014 :: 01:38 PM
Days of the Living Dead Season 5, Episode 8: Fear Itself
In addition to Statesville Haunted Prison, Zombie Army Productions has, for many years, run The Fear Haunted House at Chicago's famed Navy Pier. This year, after a trial run at Riot Fest, Container 9 evolved into Zombie Containment, a haunted house played for laughs as much as scares. This episode sees part of the Zombie Army crew bringing the haunt to life (undeath?) opening weekend.
This is also a bittersweet episode: On Halloween night, the barge on which Zombie Containment was built sank into Lake Michigan during an unusually intense storm. While the entire haunted house is now on the bottom of the lake, thankfully not one single person was hurt. As John has stated: "We will recover, we will rebuild, we will be back." Subscribe:
http://bit.ly/1nb9ft8
10/30/2014 :: 08:43 PM
DIY of the Living Dead: How to Make(up) a Zombie
A zombie makeover takes more than just some dark circles under the eyes. The Zombie Army's Bonnie "Bob Ross" Bones shows you how to make Happy Little Veins in this Do It Yourself video! Subscribe for additional upcoming DIY's and episodes of Days of the Living Dead!
http://bit.ly/1nb9ft8
.
Site contents copyright Zombie Army Productions unless noted otherwise. All rights reserved. Google+