Enlist in the Zombie Army
HellsGate Haunted House is NOW HIRING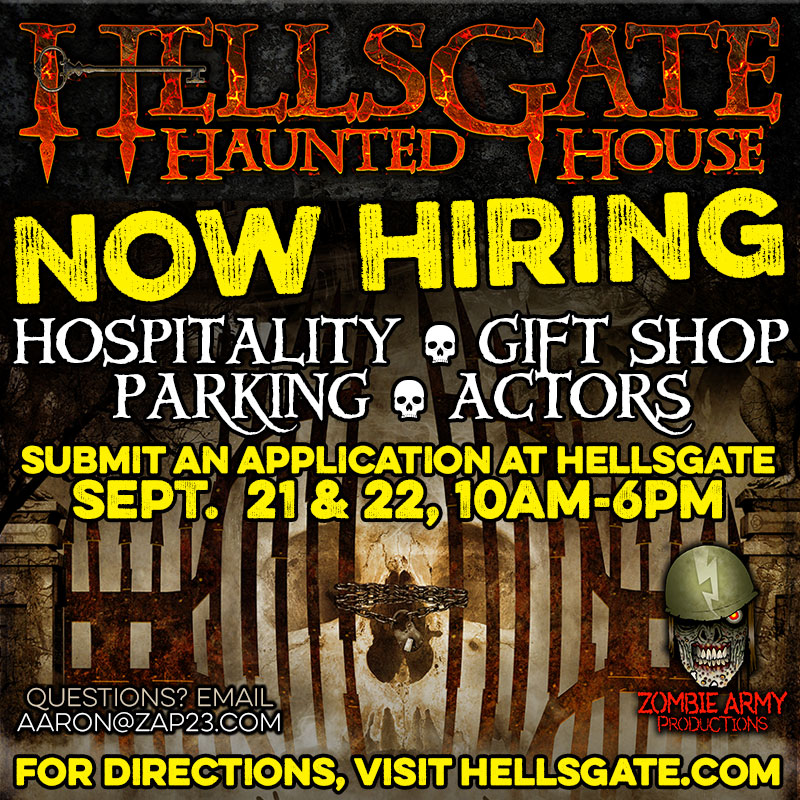 Come in and fill out an application on September 21 & 22, 10:00 am - 6:00 pm.
Location: HellsGate Haunted House, 3101 Canal St., Lockport, IL 60441.
HellsGate Haunted House is NOW HIRING! Chicagoland has been whispering about the multi level mansion hidden in the woods, the house with the giant slide, and the haunt that was so good, you could get your money back. Well, the Legend has Returned, and you can be part of history. If you enjoy the idea of scaring people for money, or bringing your artistic talents to the show, or you are simply looking for an exciting life experience, we have a place for you.
HellsGate is also the only haunted house facility built and designed by haunters FOR haunters. You're going to like the new digs!
For any other questions, email Aaron@zap23.com.