Latest News
POSTED: 11/16/2016 :: 10:23 AM
Halloween Dreams | Days of the Living Dead Season 7, Episode 10
It's Halloween night at HellsGate Haunted House as John ruminates on the journey the Zombie Army has taken to bring their dreams to life. It's a bittersweet night as the cast and crew wrap up for the season, but the Zombie Army is as excited as ever to see how they can scare and entertain us in the years to come!
POSTED: 11/08/2016 :: 01:53 PM
Haunted Housewarming | Days of the Living Dead Season 7 Episode 9
It's opening night at HellsGate Haunted House and the cast and crew are both excited and terrified to present their 2-year labor of love to the public for the first time. As it turns out, they get to present it to a LOT of the public, as attendance FAR exceeds expectation, with many people driving for hours from out of state to be among the very first to experience HellsGate. It's an unbelievable, magical, educational, chaotic and epic night for the Zombie Army - watch and experience it with them! As Anthony says: "We can be fun and spooky here!"
POSTED: 11/01/2016 :: 01:28 PM
Congratulations to Jeff "Fluffy" Walker, Winner of HauntedHouseChicago.com's Jim Warfield Acting Award 2016
Each year, HauntedHouseChicago.com awards the top actor/actress from that calendar year. The award is named after Jim Warfield of Raven's Grin Inn. For more on this award please click
here
.
This year, there was one actor that dazzled us with his show and blew us away with his showstopping performance. Some may view him as somewhat of a celebrity at his attraction, others like to call him a friend and bring him gifts.
Haunted House Chicago would like to formally congratulate the recipient of the 2016 Jim Warfield Acting Award: Jeff Walker as "Fluffy" from
Statesville Haunted Prison
in Crest Hill, IL!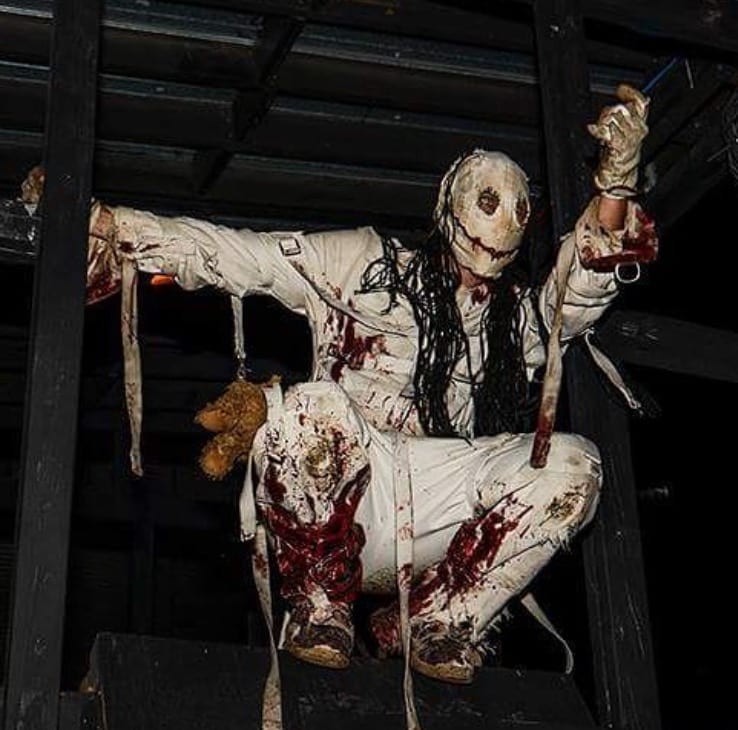 ---