Latest News
06/14/2016 :: 01:03 PM
Coming This Fall...
05/19/2016 :: 11:03 AM
Zombie Prom Chicago 2016! May 21 at the Cubby Bear!
Zombie Army Productions
will once again be hosting its annual
Chicago Zombie Prom
at
The Cubby Bear
(1059 W. Addison, Chicago, IL 60613) on Saturday, May 21st, from 8:00 pm to 2:00 am. As Chicago's #1 Zombie Event, Zombie Prom is a ghastly, affectionate, cheesy blend of nostalgic high school Americana and the living dead. Zombie attire and makeup are required, but if you do not have your own makeup, zombie makeovers will be available for a $10 donation. This year's Chicago Zombie Prom is pleased to welcome back
Libido Funk Circus
as the live zombie band, guaranteed to animate your corpse on the dance floor all night!
Other Chicago Zombie Prom highlights include the annual crowning of the Zombie Prom King & Queen, a photo booth and a free buffet (open from 8:00-9:30pm). Throughout the night there will be door prizes and giveaways from Zombie Prom Chicago's sponsors which currently include Zombie Army Productions,
Statesville Haunted Prison
,
Sinister Visions
,
Dark Chicago
,
Basement of the Dead
,
HellsGate Haunted House
,
Creepy Co.
and
HauntedHouseChicago.com
.
This event is 21 & over only. For more info and to get tickets, visit
http://www.ZombiePromChicago.com
, and Follow/Like/Circle/Watch Zombie Prom Chicago and Zombie Army Productions on:
10/26/2015 :: 03:04 PM
The Legendary Haunt Tour - Chicago! November 12-14, 2015
Each year the
Legendary Haunt Tour
visits a different city in the USA and tours 2 to 3 haunted attractions that have achieved "legendary" status with the haunted attraction industry, the media and the public. More than just a haunted house tour, the LHT has evolved into a destination social event for haunters all over the world, providing a unique vacation & networking opportunity just after the Halloween season. If you're a haunted house owner, actor, makeup artist, costumer, merchant or if you just love haunted houses and Halloween, the Legendary Haunt Tour is the place to wrap up the season, relax, unwind, have fun, celebrate, see what your fellow haunters have to offer… and start getting ideas for next year!
The 2015 Legendary Haunt Tour will be visiting Chicago the second weekend in November, specifically Statesville Haunted Prison & City of the Dead, the Wisconsin Fear Grounds and the 13th Floor Haunted House. With this tour, you don't just get to go to the haunted houses - you travel with hundreds of haunted house enthusiasts and owners, get VIP treatment and behind-the-scenes tours, on-site after-parties, educational seminars and much more - visit
http://www.legendaryhaunttour.com
for full details and to get tickets.
PLEASE NOTE: The deadline for hotel reservations (should you need to stay at the host hotel) has just been extended through Wednesday, November 4th - full information at http://www.legendaryhaunttour.com/travel/hotels/
10/07/2015 :: 01:02 PM
Statesville Haunted Prison - Still Hiring for 2015!
Statesville Haunted Prison & City of the Dead still need actors for the current Halloween season! If you're interested, email Jade at
jade@zap23.com
.
09/21/2015 :: 04:05 PM
HellsGate Haunted House Opening POSTPONED
The opening of HellsGate Haunted House has been postponed until 2016. Although Zombie Army Productions worked tirelessly to get the doors open for the 2015 season, a project this massive simply has too many variables, many of which are beyond our control. But don't worry! We are incredibly excited to show Chicagoland our beautiful and hideous mansion in the woods and we will continue to work throughout the coming winter, spring and summer to bring you HellsGate in October of 2016.
Have a great Halloween season, keep on screaming, and we look forward to terrifying you in one year's time!
-John LaFlamboy, Director, Zombie Army Productions
Zombie Army Productions is sponsored in part by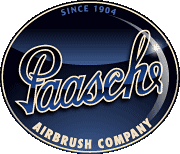 Site contents copyright Zombie Army Productions unless noted otherwise. All rights reserved. Google+